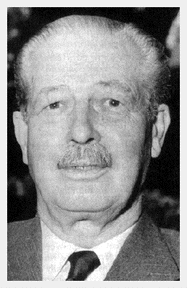 The first Prime Minister I ever recall was Harold Macmillan. I don't know much about him really but I do know that one of the most curiouys things he ever told the British people was "You've never had it so good".
I rather worry about these sort of cryptic yet obvious type of comments. Not unlike Malcolm Fraser's "Life wasn't meant to be easy", they are oft quoted out of context and then they take off and have a life of their own.
Macmillan as post war PM of course was right. The 50s were bliss by comparison with the 40s, but I don't recall them being flowing with milk and honey.
Macmillan appeared to me to be annoyed by those who were suggesting that things might be better. And they could have been, indeed should have been.
It is not unlike the situation that we find ourselves in today where we are being told by our beloved leaders that the economy is so buoyant and work so plentiful that everything is absolutely fantastic.
On this day, Labout Day, we are invited to celebrate the 38 hour week. I suppose it is meant to be the realisation that once upon a time working conditions were out of control. So I feel sad today that things seems to be going that way again.
People in this decade seem to have to work longer than they worked a decade ago. Many privileges and conditions that were sorely and bitterly fought for are now being chucked away by a government that fluked a senate majority as well as a lower house victory.
If Howard echoes Macmillan I will not be surprised. But it is not true that everything is fantastic. Some few are much better off. Most have to work a lot harder. And too many families have to have both partners working so long that they often miss each other in mid air.
So, although it';s nice to have a holiday. This one doesn't quite ring true. And we still have a way to go.